Vicki Tornetta, MA, NCC, LPC
About Vicki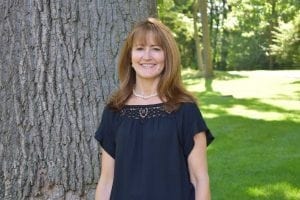 We all have experienced being evaluated solely on our outward appearances: the job we hold, the school we attend, our physical appearance, in other words, by the masks we wear. However, in all relationships what is most important is to see the person in front of you as a unique individual created in the image of God.
I strive to create a space where you are safe and feel safe, so you can be vulnerable, transparent, and authentic. Allowing you to honestly explore your deepest issues. I believe that the counseling relationship is critical to the healing process. I strive to create a warm, genuine, understanding and safe environment, while using evidence-based treatments rooted in a Biblical worldview.
Read more below:
Shynita Rice
About Shynita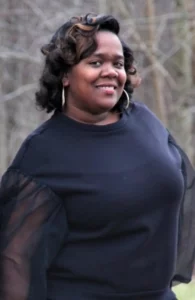 Shynita joins our practice during her doctoral practicum for Eastern University's Doctoral Program in Marriage and Family Therapy. Shynita also holds a master's degree in counseling from Biblical Theological Seminary and is in the process of completing Eastern University's Doctoral Program in Marriage and Family Therapy.
Shynita is certified in trauma healing by the Global Trauma Recovery Institute and an advocate for mental health and trauma healing. She has experience working with individuals, couples, and families as they begin their journey of restoration and healing and understands how untreated trauma impacts one's life and decision-making process.
She is passionate about working with individuals who are struggling with their spirituality and life events and has expertise working with women who have experienced domestic violence, sexual violence, and post-abortion guilt. If you are looking for support she is available to help you with your goals and partner with you as you create your place of peace.
Shynita is a candidate for her LPC in Pennsylvania.